Australian honey news and information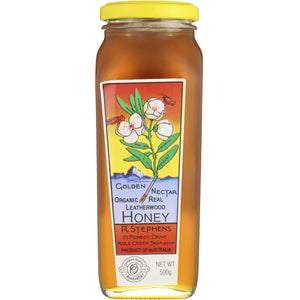 Yes,  you can buy R Stephens leatherwood honey here at Tastyhoney.com and have it shipped direct to the USA
A single 500gram (i.e. 1.1lb jar) of R Stephens Tasmanian leatherwood honey costs around $US8-9 , so its definitely affordable.
---
• Capilano • Chinese imports • Hive and Wellness
Capilano has announced plans to sell imported honey again.
Now officially known as Hive and Wellness Australia, the company stopped selling imported honey in Australia last year, following a public and consumer backlash.
Most of Capilano's imported honey had been coming from China, but the company had failed to disclose that fact on its product labels.
Now however, lower honey production because of the recent bushfires appears to have given the company an opportunity to reboot its importing programme.
---
The livelihoods of many Australian beekeepers have been threatened and even wiped out entirely in recent times, first by drought, and more recently, by the terrible bushfires.
Funds are being raised to help them  through the industry backed Hive Aid, as well as through a number of private online initiatives.
Information and links to some of them are detailed here.
---
• bushfires • Drought • honey harvest 2019
The price rises are almost certain because the combined impact of drought, bushfires and climate change is threatening a big drop in this years honey harvest.
A number of beekeepers across two of Australia's largest states - Queensland and New South Wales, have reported likely poor honey harvests this summer.
And Capilano, Australia's dominant honey packer, with more than 70% of the market, has said price rises are imminent.
---
• Australian manuka honey • leptospermum • manuka • manuka honey • research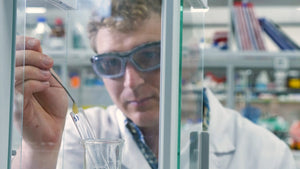 Research at Australia's Sunshine Coast has found a local variety of the manuka or tea-tree bush may produce more potent medicinal honey than the species which grows in New Zealand. The finding was revealed in a segment screened on the high-profile and popular ABC Gardening television show last month