Australian honey news and information
• claire moore • Sweetjustice honey • Victoria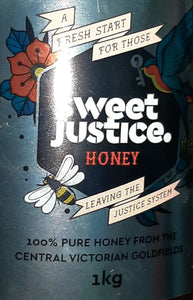 Claire Moore, the woman behind a new honey brand on my local supermarket shelves - Sweetjustice – has big plans for it.
The former Melbourne stockbroker recently told regional womens business magazine – OAK that "We are on track to become one of Victoria's largest honey producers."
OAK reported Moore already has some 1300 bee-hives, with plans to grow that number to 3000, and the potential to produce around 200,000 kilograms of honey per year.
---
• Australian Honey Ventures • Hydrogen Peroxide • Medicinal honey • Total Activity Ratings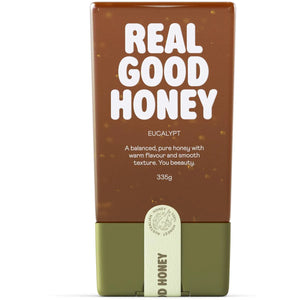 Perth based honey packer – Australian Honey Ventures – once again has its hand out to investors with a crowd-funding campaign looking to raise at least $1million.
Earlier campaigns raised more than $2million but it appears most, if not all of that has been spent
on a new honey packing shed, bottling equipment and honey stocks.
Money raised in this latest campaign will mainly be used mainly for advertising and marketing, but some is also to be used in the development of new honey products for pharmacies.
Company founder and CEO Jay Curtin has put these new product developments at the centre of her pitch to investors and certainly her claims about them are sensational.
Curtin is spruiking Western Australian honeys as a cure for common vaginal infections including thrush and bacterial vaginosis.
---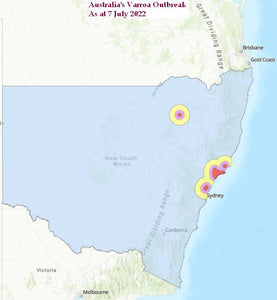 On the latest publicly released figures, at least 34 separate infestations of the dreaded bee parasite – varroa destructor – have now been confirmed in Australia.
And the campaign to stamp out the outbreak has become a desperate race against time.
In the few short weeks since June 22nd, when it was first detected in sentinel hives at the Port of Newcastle, varroa has become well-established and spread quite widely.
---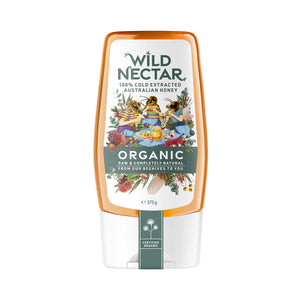 Wild Nectar is the latest new honey brand to hit the shelves of Australian supermarkets.  this month. It features professionally designed packaging and is available in both organic and normal varieties.
Moreover the company behind it has big plans.
In fact, the company - Australian Rainforest Honey Pty Ltd (ARH) is already well-known in the Australian honey industry as a major producer and owner/operator of some six thousand bee hives, mainly on the south coast of NSW.
---
• Australian manuka honey • Manuka honey • Trademark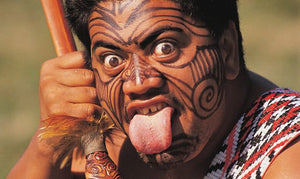 A New Zealand government backed attempt to get a legal monopoly on manuka honey has been quashed by the United Kingdom's Intellectual Property Office (IPO).
Reversing an interim decision to grant a certification trademark, the IPO reportedly made the common-sense observation that manuka honey is a description of a type of honey.
And it specifically rejected the proposition that the UK general public understands manuka honey to be exclusively from New Zealand.