• Capilano • Imported honey • New Zealand honey • The Honey Collective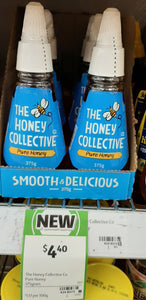 The clever marketers at Capilano have launched yet another new brand of cheap imported honey in Australia recently – The Honey Collective. Its sourced from New Zealand and appeared on the shelves of Coles supermarkets early this month.   Doubtless the honey is a quality product, and will appeal to consumers looking for the cheapest honey they can find. Certainly at just $4.40 for a 375gms jar, the honey is very cheap. In per kilogram terms, the honeys retail price is just $11.70 per kg. That undercuts the price of comparable Australian honeys by as much as $10 per kilo....
---
• Bega Cheese • Bhoney • Capilano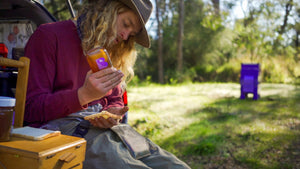 BHoney is a new Australian honey product on the shelves at Coles supermarkets. Its available in a range of sizes and types of containers, and includes 2 varietal honeys – red gum and yellow gum. Its produced by the ASX listed Bega Cheese and represents a major challenge to market leader - Capilano. Bega Cheese is well known to Australian consumers, both via its cheese products and its range of spreads. Its also well-known because a few years back it bought the rights to produce and market a range of spreads from Kraft foods, including the iconic Vegemite and Krafts...
---
• Capilano • Chinese imports • Hive and Wellness
Capilano has announced plans to sell imported honey again.
Now officially known as Hive and Wellness Australia, the company stopped selling imported honey in Australia last year, following a public and consumer backlash.
Most of Capilano's imported honey had been coming from China, but the company had failed to disclose that fact on its product labels.
Now however, lower honey production because of the recent bushfires appears to have given the company an opportunity to reboot its importing programme.