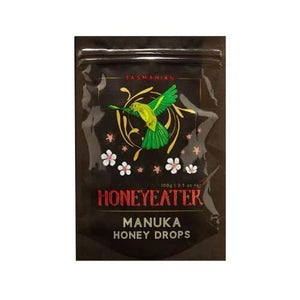 Tasmanian Honey Company
Honey drops, Tasmanian Manuka
Regular price
$5.00
$0.00
A drop of real Manuka honey lies in the centre of these delicious honey drops.
So when you've melted them in your mouth thats what you'll find.
That makes these drops great for soothing a sore throat, or warming up the tonsils before delivering your next public speech, or before your next theatrical or musical performance on stage.
Of course, these quality drops can also be consumed just because they're tasty.
There's 25 drops in each 100gms pack, so plenty to keep you going.
Another quality product from the Tasmanian Honey Company.
---
More from this collection