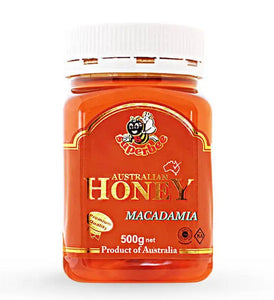 Superbee
Macadamia honey, Superbee, 500gms
Regular price
$7.00
$0.00
Macadamia Honey is a delicious and unique honey derived from the Australian macadamia tree.
The macadamia is well-known for its delicious nuts, but it also produces a lovely and distinctive honey.
Rich golden brown in colour and with a pleasing aroma, this honey is great to eat on its own.
But it is also makes a great marinade, adding extra flavour to any meats you like to use for a traditional Aussie barbeque.
Based in South Western NSW, Superbee is one of Australia's leading producers of fine, high-quality honey.
All of their honey products have been packaged in compliance with HACCP food safety guidelines.
So you can be sure that this is 100% pure, natural Australian honey.
Enjoy this uniquely Australian honey in a 500grams screw top plastic jar.
---
More from this collection